What used to be just six now also comes in 20 piece nugget bundle in Mcdonalds. Although the new bundle is not yet announced by Mcdonalds, reports show some stores already have it in their store. It's not clear whether the new party size nugget order is here to stay or will only be available for a limited time just like the twister fries. Nevertheless, this news has excited thousands of chicken nugget lover in the Philippines.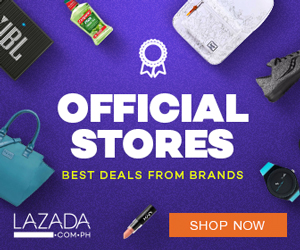 According to Spot.ph, the new 20 piece nugget bundle is a part of Mcdonald's Holiday McShare bundles. Each order comes with four regular drinks and the choice to dip in BBQ sauce or Sweet and Sour sauce all for 450 pesos. The bundle also comes in 10 piece nuggets which come with three pieces of Chicken Mcdo, three rice, three regular drinks for only 490 pesos. For those who only want to order the 20 piece nuggets, it will cost 350 pesos as an ala carte.
Also read: Globe Subscribers Can Call Jollibee Delivery for Free; Burger King, Greenwich, Chowking and More to Follow

The new Holiday McShare bundles are expected to be available all around the country by October 27, 2017, Friday. And knowing Mcdonalds, they will surely announce it everywhere so everyone will know more about the new bundles in less than 48 hours.
This isn't the first time the 20 piece nugget box has been available in the Philippines. It was first introduced last 2012 and it was definitely a big hit! Hopefully, the new nugget box is here to stay as 6 pieces are never really enough to satisfy one's craving for Mcdonalds nuggets.