Many boxing fans, including celebrities and ESPN network, do not agree with the decision of the judges in tonight's match. Although Jeff Horn threw more punches, Pacquiao clearly landed more hits. The match resulted to an unexpected win for Horn by unanimous decision.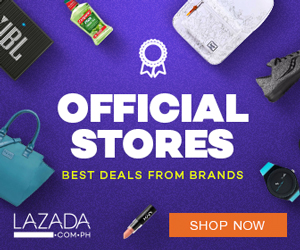 According to ESPN, Jeff Horn landed a total of 92 punches, wherein only 73 of it are considered power punches. Manny Pacquiao, on the other hand, landed a total of 182 punches. However, the judges of tonight's match says the scores were 117 - 111, 115 - 113, 115 - 113 in favor of Horn.
Jeff Horn: Landed 92 punches (73 of them power punches); Manny Pacquiao: Landed 182 total punches (per @CompuBox) #PacquiaoHorn

— ESPN Stats & Info (@ESPNStatsInfo) July 2, 2017
And ESPN is not the only one who thinks that Pacquiao won the fight. Many fans and sports expert has also voiced out their opinion in different social media platforms. This includes Jason Mcintyre, Gary Parrish, Jerry Hairston, Jr., JT The Brick and a lot more. One of them even said that the fight was good but the decision of the judges was bad.
Manny Pacquiao losing is why boxing is such a joke. How can people take this sport seriously anymore? Jeff Horn did not win that, sorry

— Jason McIntyre (@jasonrmcintyre) July 2, 2017
That's the kind of thing that hurts boxing's reputation. Literally nobody except the judges in Australia had Jeff Horn winning.

— Gary Parrish (@GaryParrishCBS) July 2, 2017
Boxing has had controversial decisions for over 100 years. The sport is great. That was a very good fight & bad decision. Don't be ignorant.

— JT The Brick (@JTTheBrick) July 2, 2017
Why #Boxing struggles. Incredibly wrong decision. #MannyPacquiao

— Jerry Hairston, Jr. (@TheRealJHair) July 2, 2017
And because of the controversial decision, many are speculating that a rematch will happen before the year ends. In the brief interview after the fight, he is actually looking forward of the rematch as he deserves another shot. He knows that he was doing better in the many rounds of the fight but he respects the decision of the judges.

Also read: Pacquiao Wants a Rematch, Roach Says He Should Quit