Philippine Airlines offers piso fare for 1,000 seats to Cagayan de Oro from Manila, Cebu or Davao. The "Puso para sa Marawi" promo is only valid today, October 28, 2017 as their way of helping Filipinos reach out to their loved ones in Marawi. The travel period is from October 28 to December 14, 2017.
This promotion is only available in Philippine Airline's website and are only available for one-way. Please keep in mind that this fare doesn't include government taxes, and other related fees. In addition, the ticket is non refundable so please book only if you are sure. However, it does include a 7 kg handcarry baggage and 10 kg checked in baggage.
Also read:
4 Reasons Why You Should Spend Your Honeymoon in Cebu
FARE CONDITIONS: Limited to 1,000 seats only. Selling period : October 28 only and available in Philippine Airlines' website only; Travel Period: October 28 to December 14, 2017. Davao to Cagayan de oro flights will operate starting November 1, 2017. Seats are subject to availability. Fares are quoted one-way fare exclusive of government taxes, fees, ticketing service charge and surcharges. Ticket is non-refundable. (Exerpt from Philippine Airline Website)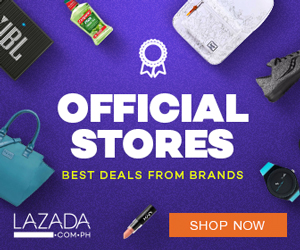 This promotion will definitely help a lot of Filipinos who are currently worried about their family and relatives in Marawi. The city needs all the help they can get, especally now that the war is finally over and they can start rebuilding their homes and lives. The government is almost done in clearing the area, making sure it is absolutely safe for every resident to come back to their houses.
Aside from the 1,000 piso seat fare, Philippine Airlines is also offering a free airlift of relief goods to Marawi evacuees. They can deliver it straight to Marawi Citya and it will be the government agencies, foundations, non profit religious group, civic groups will be the one to distribute it. For anyone interested to donate in kind or in goods through PAL, please contact PAL Foundation at palfoundation@pal.com.ph.
Over 200,000 residents of Marawi was affected when the battle started several months ago. Although many have died because of the war, the citizens are hopeful and thankful to President Duterte for successfully ending the war.