On September 28, 2017, from 9AM to 5PM at Makati Sports Club along Leviste Street, Salcedo Village, Makati, the first convergence of tour operators and travel agencies will be launched to promote the Philippines as the premier travel destination in the world. Travelooza is the current theme of Asia Digital Marketing Expo which is celebrating its 3rd year anniversary.

Also read: Successful launch of Travelooza with Regina Victoria Y. De Ocampo of Yamaha & upcoming events of TAG Media

One of the leaders in the Philippines supporting Travelooza is no other than Ms. Regina Victoria Y. De Ocampo of Yupangco Group of Companies the granddaughter of the former Philippine President, Jose P. Laurel. According to her, supporting this kind of events can create awareness in our beautiful country, and a destination like no other.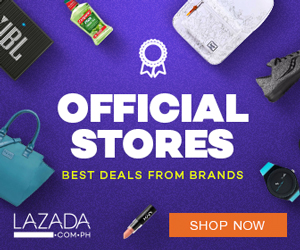 Yupangco Group of Companies which includes Yupangco Music Corporation, Yamaha Electronics, Yupangco Music Academy formerly Yamaha School of Music, Zoomanity Group, YL Finance and many more. According to Regina, her mom, Nita L. Yupangco helped her so much to appreciate more on how the Laurels are passionate for the country.

For this year 2017, according to the company website, after 50 years, G. A. YUPANGCO & CO., INC., through its present complement of 31 stores and 35 music school centers across the Philippines, continues to serve the needs of the Filipino musician and music enthusiast, providing the state of the art in musical instruments and sound reinforcement technology and the finest in music education while Zoomanity Group, the theme park management headed by her brother, Robert Laurel Yupangco is the number 1 theme park destination and is expanding in the Philippines.

For more info and to register about Travelooza, please send inquiries to events@travelooza.asia or call 09166299381 or 02 9170213