Philippine News Headline: DTI's New Pondo sa Pagbabago at Pag-asenso Program or P3 allows Filipinos to borrow money without collateral and lower interest rate.
After President Rodrigo Duterte's directive to stop "5-6" money lending system in the country, DTI has launched a new program that gives micro, small and medium enterprises or MSMEs a new micro-financing program with a 1 billion budget.
The new program is called Pondo sa Pagbabago at Pag-asenso program or P3 and it allows entrepreneurs to borrow 5,000 up to 300,000 pesos. The purpose of this program is to help small to medium businessmen to expand their business. And unlike the "5-6" system, this lending program provides a much lower interest rate which is a maximum of 2.5% monthly.
Borrowers Don't Need Collateral to Apply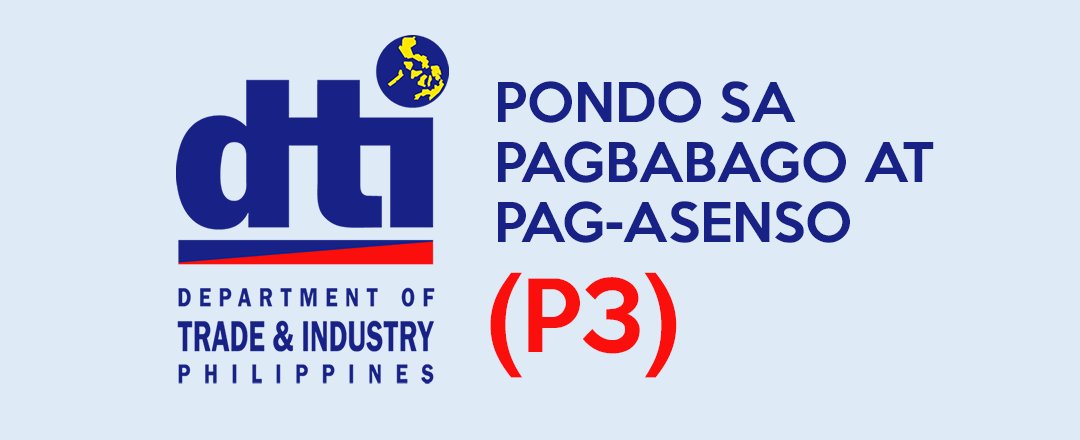 In addition, P3 also promises to process loans applications in one day and collect payments on a daily or weekly basis. This makes it easier for the borrower to pay for his monthly dues. And that's not all, borrowers are not required to have a collateral to apply for the program.
According to DTI's website, the program has already launched in Sarangani, Mindoro and Leyte, which are some of the poorest provinces in the country. The program is expected to expand nationwide eventually.
Who are the beneficiaries of the program?
The program prioritizes serving entrepreneurs, micro-enterprises that do not have access to credit companies or have access but are paying at a high cost. This includes market vendors, sari sari store owners, entrepreneurs, industry associations, and even members of cooperatives.
How to Apply to the Program
To apply to the program, all you need to do is bring a valid I.D. and proof of your micro business to Negosyo Centers. An application form will be provided by the office so all you need to do is fill that up. A short interview will be done upon completion of the requirements.
To visit their office or learn more about the program, applicants can visit their office in:
Radiowealth Finance Company
Address:
52 DMG Center, 8/F D.M. Guevara Street, Mandaluyong City
Contact Number:
(02) 571.4401 to 05
Taytay sa Kauswagan, Inc.
Address:
National Highway, Brgy. Mali-Ao Pavia, Iloilo
Contact Number:
(033) 320.3958 | (033) 329.5547
Mindanao Alliance of Self-Help Societies - Southern Philippines Educational Cooperative Center
Address:
Tiano-Yacapin Streets, Cagayan de Oro City
Contact Number:
(088) 856.5753
Living and Loving Philippine News Today
Living and Loving Philippines News blog aims to provide the latest news about Philippines and Filipinos all around the world. We focus on reporting good and informative news that our fellow kababayan will find useful in their daily lives or make them proud to be Filipino.